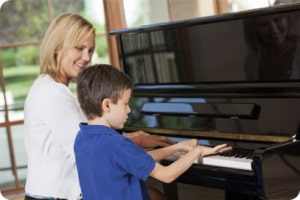 At the Academy of Music our instructors are carefully selected based on their passion for teaching music and nurturing a love of music to all students as well as their past teaching, educational and performance experience.
Many of our instructors either hold a Bachelor's of Music degree, a Master's of Music degree or an equivalent Royal Conservatory of Music certificate. Additionally, all teachers are required to complete a criminal record check and a child abuse registry background check.
"My child loves the class and looks forward to it every week. Always professional, on time and fun. Who knew the piano could be so much fun for kids!"
"I love the convenience. Friendly teacher!"
"I appreciate the variety of new music given to me like ragtime."