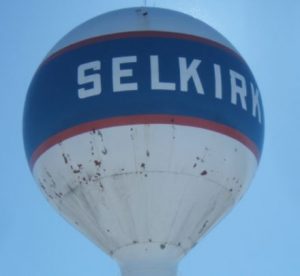 The Academy of Music now offers Online Lessons in Selkirk, Mb. The Academy of Music has been offering quality in home music lessons at reasonable tuition rates for over 30 years starting in Winnipeg in 1990. We now offer on-line instruction via Skype, FaceTime and Zoom in Selkirk Manitoba on the piano, guitar, voice, violin, drums, ukulele, flute, saxophone, clarinet, trumpet, trombone, oboe, bassoon, euphonium, tuba, French horn, viola, cello, double bass and electric bass lessons!
It is our mission to offer the highest quality, enjoyable musical education and to make them convenient and affordable for everyone! We have found many benefits to learning on-line as most of our students have switched to online learning. Please visit our on-line lessons section for more information.
Selkirk is home to a burgeoning music scene. From Manitoba legend William Prince, to pop-punk newcomer Goody Grace, there's a lot to like from the City. Perhaps all of that inspiration comes from concerts on the Waterfront – it's hard to say. What we do know is that we expect many more great musicians to come from Selkirk.
We want to be a part of that story – a part of your story. We offer music lessons in Selkirk for all kinds of different instruments, and we can help you with everything from the moment you pick up an instrument to putting the finishing touches on a song you just wrote.
Why Music Lessons?
The power of music can't be understated. Every culture has music, and it has been with us since before written language. In other words, music has been with us for longer than we can remember, and it's found all over the world.
Without anyone explaining the value of music to you, you understand it. Music is powerful. We remember the songs of our youth. A particular tune can bring forth a flood of memories, of a certain time and place, even long-lost sensations.
So why would you learn to play music? Well, for one, because you can evoke all of these emotions in other people – and yourself.
You might also study music for practical reasons. When you do, you train your brain to think in new ways – it's like learning a new language. Music lessons can help you with memorization, creative thinking, focus, and much more.
There are physical advantages to music training, too. Your constitution will improve as you learn to control your breathing. Your dexterity will improve as you master playing notes on your instrument.
The biggest advantage to learning music? Connection. Connection to your own memories. Connection to others – to your audience, to your band, to your teacher. Connection to other cultures, other times, to people you've never met and will never meet. That's the power of studying music.
We want you to experience that level of connection. We feel connected – and grateful beyond words – for the 30 years we've been in business. We're grateful to you – to Selkirk, and to Manitoba.
Those of you who are looking for access to music lessons over the Internet need not worry – we can arrange for video lessons over Skype, FaceTime, or another video conferencing app. You might wonder why you should get music lessons from a teacher, instead of just looking up tutorials on YouTube.
The biggest advantage to learning from a teacher is that every lesson will be customized to your needs. YouTube videos can't give you tips on how to correct your specific posture. They won't be able to craft a specific lesson plan for you to work your way up to a particular song you want to learn. They won't be able to provide you with the time, care and dedication of an instructor. We provide all of that, and so much more.
Piano Lessons
Piano lessons are among the most popular, and for good reason. To imagine the world of Western music without the piano is almost impossible. The instrument is an exceptional compositional tool, favoured by Classical composers and modern day singer-songwriters alike. We've got piano lessons for both new and experienced players. You can follow a traditional course, study for the Royal Conservatory of Music, or even ask for lessons customized to your needs!
Guitar Lessons
Folk, Blues, Country, Rock, Metal, Djent – the last century of music would look a lot different without the guitar. You can be a part of this modern musical history. Our guitar lessons range from teaching you classical pieces to hard rock, and everything in between. No matter what style you're trying to learn, we can teach you. No matter how inexperienced or advanced you are, we can help. Royal Conservatory exams, pre-planned lessons, customized plans – with us, you can master the guitar.
Voice Lessons, Drum Lessons, Lessons of All Kinds!
Have you ever wanted to be a part of a barbershop quartet (or maybe just really impress people when you go to karaoke)? Maybe you want to be an opera singer. No matter what your vocal ambitions, we've got lessons for you!
The same goes for drums – well, not the barbershop quartet part, but you get the idea. Whether you want to be part of a drum corps or you want to thrash out like Animal from the Muppets, we can help.
And there are so many more instruments that we teach! Perhaps you want to be a part of the fiddling tradition that was so important to the Hudson's Bay Company and the founding of Selkirk. Maybe you've always loved the trombone. Check out the list of instruments we teach – there are a lot, because we love music.